KFC chooses Frascold reciprocating compressors
For air conditioning installation of a restaurant dining room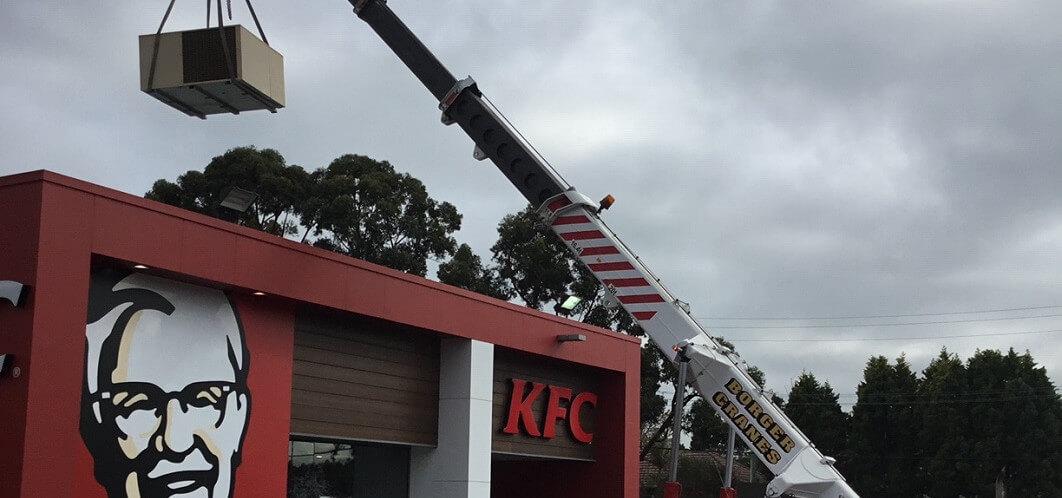 KFC has chosen FRASCOLD reciprocating compressors for the air conditioning system of its dining room restaurant in Seven Hills (Australia).
For the installation of the conditioning system, KFC used two FRASCOLD reciprocating compressors of 15 kw, and the refrigerant used is an eco-friendly choice: hydrocarbons mixture, mainly composed of propane (R290).
Many are the advantages of the R290 use:
High availability on the market
Excellent thermodynamic performance comparable to R22
Low refrigerant cost
Simple operating cycle
Low operating pressure
Low GWP, equal to 3.
Propane R290 is a refrigerant used for more than 10 years in industrial systems. Thanks to its excellent thermodynamic characteristics it began to be appreciated in the refrigeration market.
In the small hermetic systems R290 refrigerant represents a valid alternative to the use of other refrigerants with a high GWP. In the past R290 was used in refrigeration systems and still today it is used in industrial installations. R290 propane could be used in these types of applications obtaining a good energy yeld. The only care that must be taken with the use of this refrigerant is related to its flammability.
Considering the hydrocarbons safety aspects can be stated that:
The use of R600a could be an alternative to HFC R134a
The use of R290 could be an alternative to HCFC R22.
Propane has a GWP 1.000 times lower than HFC, as for example synthetic R134a refrigerant.
Considering the same cooling capacity and compared with R134a, another advantage of R290 is the possibility to use a lower volumetric displacement compressor.
Thanks to its benefits and the very low impact on global warming, we promote the use of R290. We have built the widest range of propane compressors in the world, from the smallest semi-hermetic piston (4 m3/h) series to the largest semi-hermetic screw (1.085 m3/h).
Thanks to continuous tests and in collaboration with important partners, performance increased and the best components have been chosen to guarantee maximum efficiency and reliability.
Our complete range of reciprocating and screw compressors (CX) is 100% ATEX certified in category 3G with devices and protection systems that guarantee a very high level of protection in zone 2.