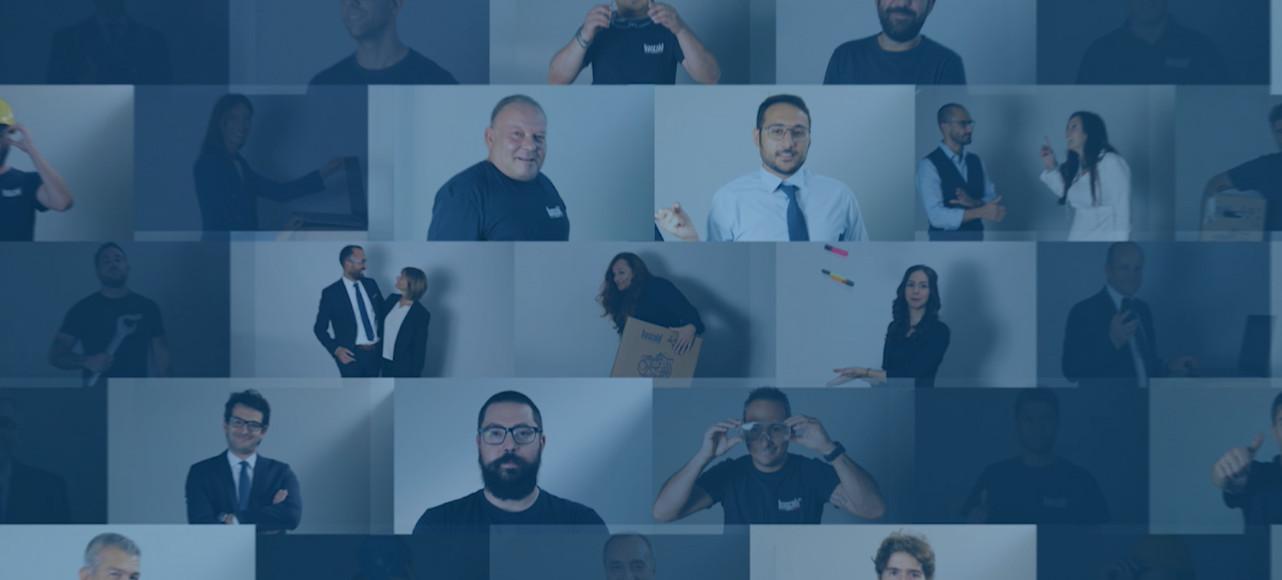 Working in Frascold
FRASCOLD'S PEOPLE ARE THE HEART OF THE COMPANY
Talent, responsibility, courage, passion, and creativity: Frascold people have always been the real driver of the company's growth, both in Italy and around the world. Frascold is committed to creating a working environment that places human capital and people's expertise at the centre in order to cultivate this potential, to develop people's skills, and to increase each person's value in their uniqueness. An invisible asset, therefore, in which to invest constantly, in terms of training and personal and professional development, since our people are the lifeblood of the company's development as well as its business, to be ready with new ideas and solutions to manage and overcome the market challenges on a global scale.
UNIQUE FRASCOLD TALENT
Working in Frascold
Brave, tireless, and collaborative
We're proud of what we do and love the relationships we build with our clients. Our team is tireless and we don't quit—just like the compressors we make.
Where passion and expertise come together
We are passionate about creating exceptional solutions. We are committed to being a leader in eco-conscious designs made with sustainable products and processes.
Flexible, loyal, and proactive
We believe in quality, efficiency, and service. For over 80 years, we have been committed to serving our clients with the best we have to offer. We support our people so they can support our clients with innovative solutions that deliver.
Curious and creative
We love what we do and it shows. Our team gets to invent breakthroughs each and every day. Research and innovation are a core commitment of everything we do.
Trustworthy and productive
We manufacture units that we know can be depended on and let our clients get the job done. We are a global company with worldwide reach to support our clients wherever they operate.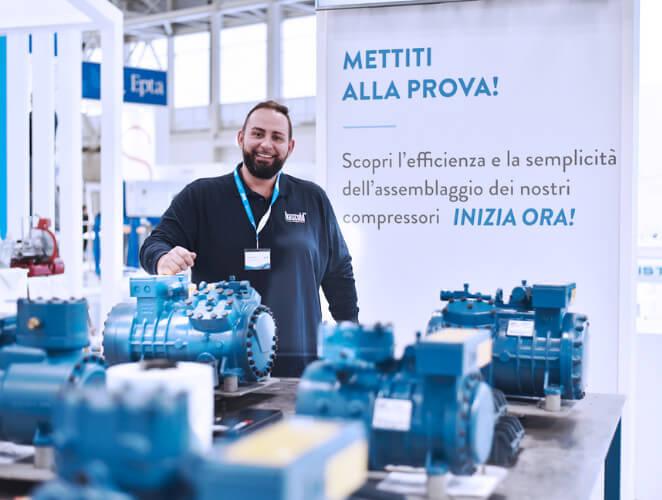 AN ITALIAN COMPANY WITH A GLOBAL OUTLOOK
Working at Frascold, you'll be a part of an Italian-born company with international operations. This global perspective means working in an inclusive, open, and collaborative environment. It means respecting the individual, culture, and the local community in which they live. And it means helping to strengthen the bond between the company and the areas in which we operates. We base this approach on the firm belief that diversity is a resource and an inexhaustible source of enrichment. Investing in our employees' sense of belonging is the main ingredient for creating a healthy culture based on solid, shared principles. We see the key to success as taking excellent care and attention to the well-being of our employees. Our innovative, stimulating, and dynamic working environment is made by continuous and transparent dialogue at every level. Our commitment is to help all of our employees feel empowered to grow professionally, which contributes to the entire organization working better—together.
WE DEVELOP TALENT
Frascold has an unshakeable belief that innovation can be a strategic action to develop advanced, high performance solutions. With this, we help chart the roadmap for future of the HVACR sector. Rapid changes in the industry demands new skills and Frascold is constantly investing in employee training to develop and enhance new skills. As a company, we want to develop novel ideas and corporate processes, but also transform these into real competitive advantages for our clients. This path begins with our partnerships with leading research universities, where we foster the next generation of innovators by sponsoring projects and offering scholarships. We also provide on-the-job collaborative initiatives and internships directly with our company. If you're a student who is interested in working at Frascold, please fill out the form below.