Global presence
OUR FOOTPRINT
"We are a company in continuous evolution"
One of Frascold's main strengths is the investments we make to drive innovation across our company. From greater automation through the adoption of intelligent and sustainable 4.0 solutions to advanced R&D to discover groundbreaking new solutions. Within our state-of-the-art manufacturing facilities, we've poured ourselves into the smart factory concept to deliver superior quality and shorter lead times. These investments have provided for additional automated machining stations in various departments such as our lathe machining department with an emphasis on Industry 4.0 concepts. Our facilities stand out for cutting-edge features like those in our very own Testing Laboratory, Competence Center, and even within our Customer Service department.
Global presence
4 branches, one mission
After decades as a leader in semi-hermetic screw compressors, Frascold has developed a solid, global network of distributors, service centers, and service partners, as well as have direct technical-commercial offices in both Asia and the U.S. These locations expand our capability for superior service before, during, and especially after every sale is made.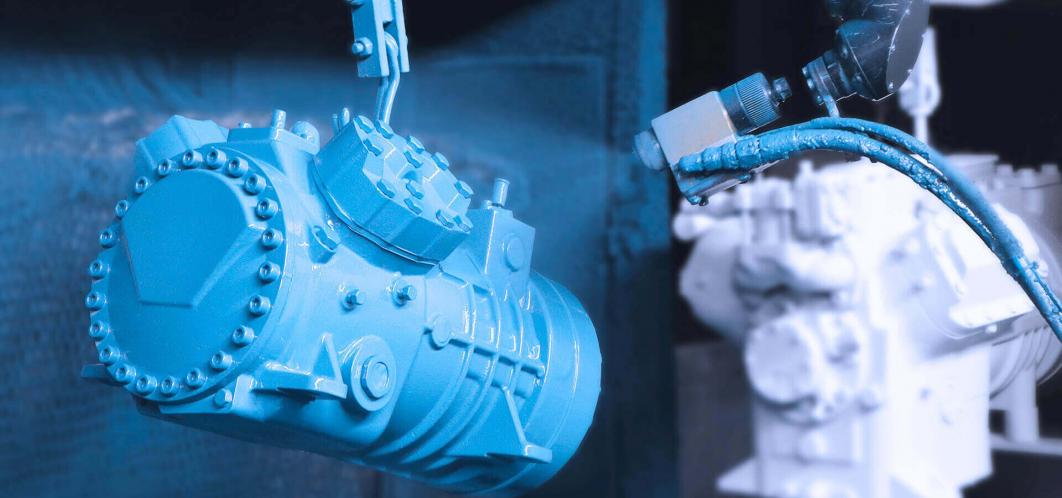 Frascold has grown from humble beginnings back in 1936 to now operating around the world and employing more than 200 skilled individuals.
Frascold's headquarters, is based in the beautiful province of Milan, Italy. Here, we focus on manufacturing semi-hermetic screw and reciprocating compressors, with synthetic and natural refrigerants, as well as condensing units—all made to the very highest quality standards available today.

text1
Customer Care and Service

text2
Production Plant and Assembly Lines

text3
R&D, Testing, and Quality Assurance