Study on transcritical CO₂ refrigeration systems presented at RefCold India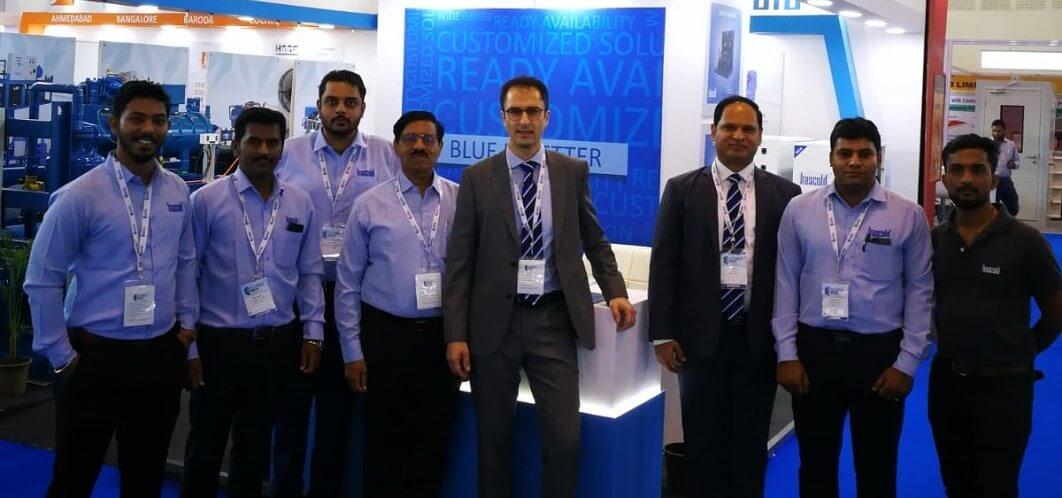 Frascold 's Sales and Marketing Manager Livio Calabrese appeared at RefCold 2018 in India last week with the rest of the Frascold India team.
He presented a study, done in collaboration with the University of Padova, on the subject of energy analysis of CO2 refrigeration systems using measured values of compressor efficiency.
The purpose of the study was to evaluate different CO2 transcritical refrigeration systems for supermarket applications with and without heat recovery (for space heating and sanitary hot water production).
The goal was to identify the most energy-efficient CO2 system configuration based real-world weather data of two southern European cities (Milano and Valencia).
Maximum energy savings was achieved by customizing the system for the unique climate of each installation. In Valencia, higher temperatures prompted the use of parallel compression during the summer. Milan's more sever winter conditions require more heat recover for space heating and the removal of vapor from the flash tank.
Frascold continues to push the boundaries of natural refrigerant solutions, routinely partnering with some of the world's leading research institutions. Our focus on flexibility and customization makes us unique in the industry. Contact us today to find out why we say "Blue is Better".