Vaccines and logistics
"The loop to close" to keep the cold chain on the move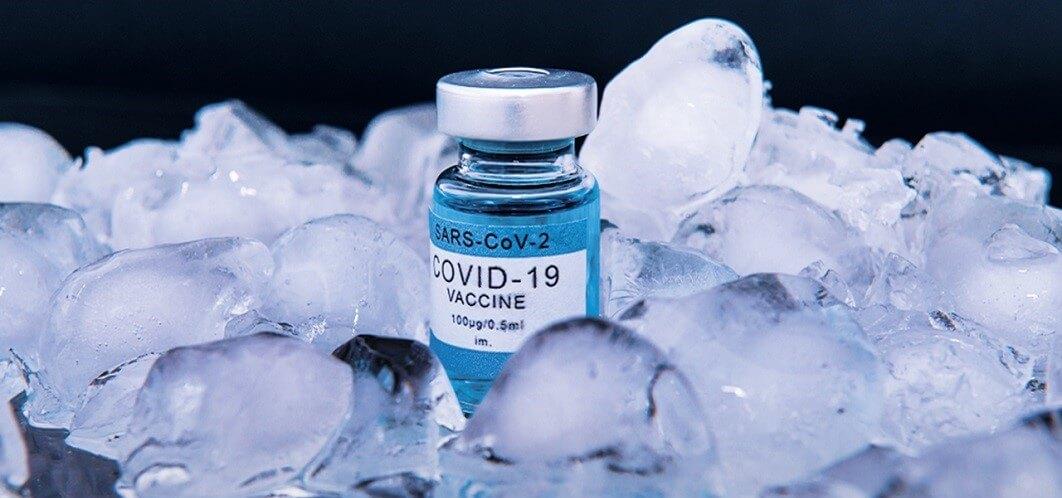 Public health and economic recovery, a conversation with Livio Calabrese of Frascold - The role of refrigeration
Up to 50% of vaccines are wasted every year worldwide: this is the alarming number estimated by the World Health Organization. Lack of correct temperature control is one of the main causes of vaccine waste. When viewed through the COVID-19 lenses, this percentage loss is potentially equivalent to 1 billion vaccines.* Therefore, keeping the temperature parameters constant throughout the entire cold chain is paramount to ensure the integrity of each vaccine dose, up to correct administration. Let's discuss this issue further with Livio Calabrese, member of the Board of Directors and Sales Director of Frascold.
What are the main challenges with which the refrigeration industry must grapple?
There are two main challenges: firstly, for efficacy and safety to be preserved, vaccine vials must be stored at a controlled temperature, from production, to transport, storage and up to inoculation. Moreover, two of the three types of vaccines currently in use in the European Union require refrigeration at a temperature as low as -80°C. The refrigeration industry is at the forefront and, in this regard, the technologies to manage the production and distribution of vaccines have long been leveraged in the food or industrial sector, as in the case of bluefin tuna, which must be stored at a temperature of -70°C for its organoleptic characteristics to remain unaltered. The cold chain industry has already taken timely action in recent months to deal with the health emergency. In partnership with experts from related industries, our Competence Centre has been working to upgrade existing systems and creating new ones which are technologically advanced, rely upon different types of refrigerants, and can meet the demands of the medical and pharmaceutical sectors.
What are the current possible solutions to meet the -80°C storage requirements of vaccines?
The main solutions are dry ice, ultra low (ULT) freezers and cold storage rooms. In this particular scenario, it is crucial to use the most appropriate technology on the basis of the conservation process stage. For example, dry ice allows maintaining temperatures close to -80°C at low costs, but, at present, due to the unavailability of systems, it is not possible to meet the high increase in market demand. This, in turn, involves the use of dry ice only where necessary, as in the case of air transport. In addition, dry ice must be replaced frequently to ensure its effectiveness over time and avoid sublimation, which is potentially dangerous. ULT freezers and cold storage rooms are essential for an effective cold supply chain. Ideal for transport and storage operations, they can extend the shelf life of vials up to 6 months. These solutions feature a cooling system with cascade compressors, which allows reaching and maintaining -80°C with extreme precision, also ensuring the constant monitoring of temperature and all operating parameters. The compressor consist of special vacuum insulating panels, with the most performing featuring a compressor control system, which reduces the duration of cycles and, consequently, energy consumption, while increasing the useful life of the appliance. Small cold storage rooms are mainly used in transport trucks, while temperature-controlled rooms are essential in logistics centres, such as those at airports. ULT freezers are designed for the long-term storage of vaccines in healthcare organisations, research institutes and hospitals. We point out that the most requested models can operate at temperatures as low as -20°C, and can have a different destination of use at the end of the vaccination campaign.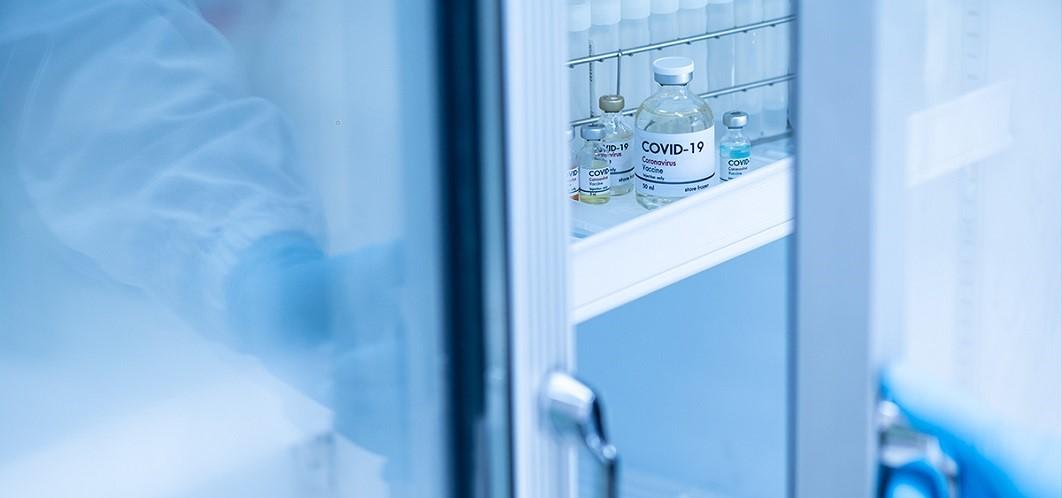 What is Frascold's role?
For over 80 years, Frascold has been an ally of operators in the refrigeration industry, who must rely upon qualified advice combined with a wide range of latest generation products. Our spearhead is our Competence Centre, which supports Customers from the evaluation of the most suitable system, to the design, prototyping of customized solutions, and their assessment and testing, in terms, for example, of the refrigerants used. Specifically, we are enhancing our families of compressors optimised for operation at very low temperatures, ranging from systems with traditional R508B and R23, or R170 hydrocarbon refrigerants. The compressors have been designed for quiet operation, and, therefore, are suitable for installation in any settings, including laboratories or hospitals, as they provide excellent acoustic comfort. The goal is to offer the best solution, starting from the technology selected by the Customer, optimal cooling conditions and maximum continuity of operation, to production, distribution, transport and storage. The excellence of our HC, HFC and HFO compressors has been rewarded with ATEX certification, which guarantees maximum safety in challenging environments and potentially explosive atmospheres, even when using category 3 and G equipment.
"The real economic recovery will only take place once the entire population has been vaccinated. This goal, in turn, can only be achieved with effective cold chain management. Over the last year, we understood what crucial role refrigeration plays in a variety of areas of our daily life, as well as the scope of its contribution to the well-being of society, and the real added value that Made in Italy operators bring to the evolution of the sector," said Frascold's Livio Calabrese, concluding that "Alongside reliability, another fundamental aspect to consider is the environmental impact: developing solutions capable of storing vaccines in a sustainable way will revolutionise the market, as most of the technologies implemented at this juncture will become the reference point for the future."
*https://www.unenvironment.org/news-and-stories/story/why-optimized-cold-chains-could-save-billion-covid-vaccines