FSS3 V1.12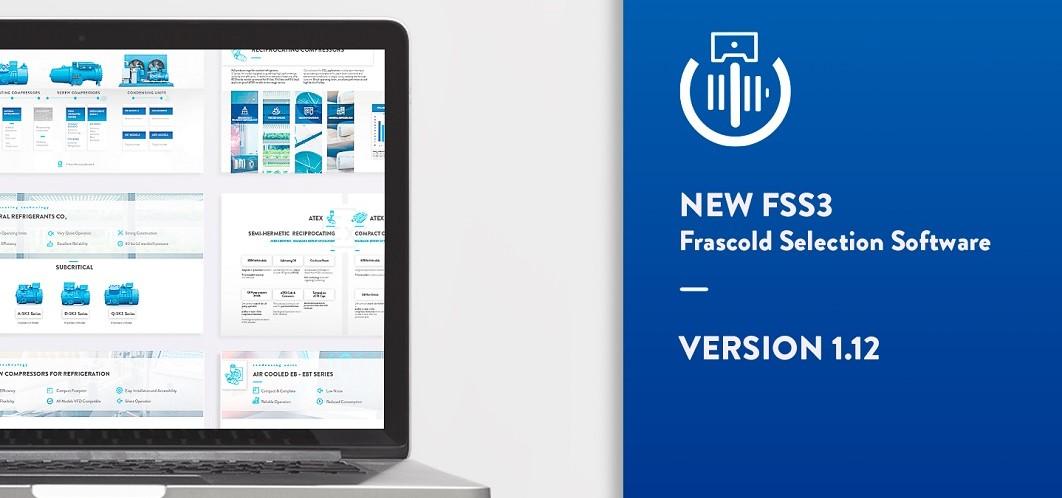 The new 1.12 version of Frascold Selection Software (FSS3) is now available.
Here the new features of this update.
GLOBAL:
Added the P&I diagram of the system layout to be displayed on the home page as an alternative to the envelope.
Printing from the selection page allows you to print more information directly. Fixed bugs / errors and updated documentation as per site.
RECIPROCATING COMPRESSORS:
Updated two-stage designs with / without sub-cooler.
Added UL 575V motorization for two-stage.
CONDENSING UNIT:
ECOdesign data added for compliant LB2 (LB2, LBT2) units.
CO2 CYCLE TOOLS:
Implemented seasonal efficiency calculation functionalities; faster and more precise.