FSS3 v1.15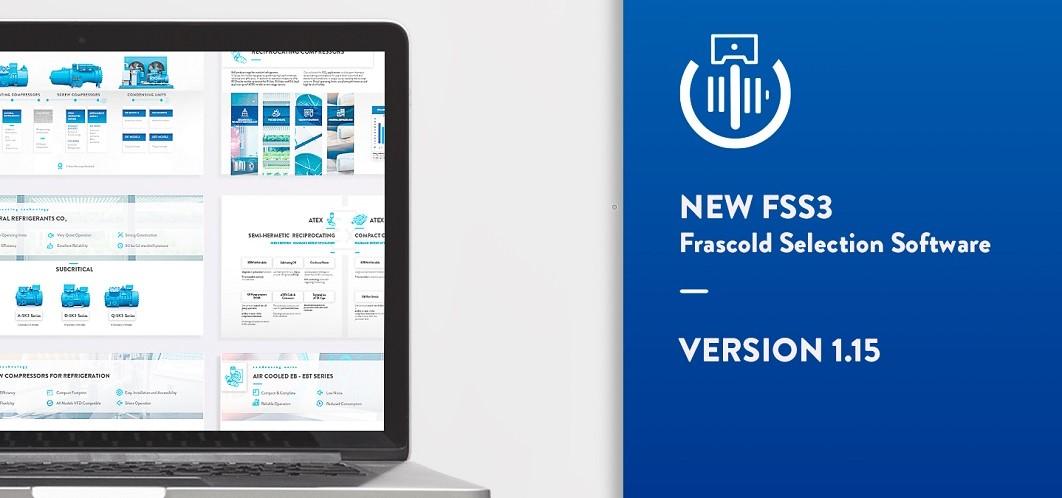 The new 1.15 version of Frascold Selection Software (FSS3) is now available.
Below the new features of this update.
GLOBAL:
Added the "Cold Room Calculation" tool, that allows a quick and accurate calculation of the cooling capacity required by a Cold Room. The capacity is influenced by many different factors, including the heat transmission through walls, the air exchanges caused by door openings, the cooling of products and the internal heat generation. It therefore becomes essential to consider all these aspects in order to obtain a precise estimation of the capacity required. The calculation tool is available with the "Selection Calculation" mode.
Removed the indication of the compressors discharge temperature for values higher than 160 °C.
RECIPROCATING COMPRESSORS:
Added refrigerants R455A and R454C for standard reciprocating compressors.
New series of transcritical reciprocating compressors Z-TK for CO2 (31 and 38 m3/h @ 50 Hz).
SCREW COMPRESSORS:
Added the characterization of the additional oil injection for ammonia open screw compressors (300 and 360 m3/h @ 50 Hz).
CONDENSING UNITS:
Added the possibility to use the medium temperature as reference for performance calculations (with glide refrigerants).
CO2 CYCLE TOOLS:
Added in the results the indication of the flash gas percentage delivered by parallel compressors.
Added transcritical cycle with low temperature only, available with the "Selection Calculation" and "Check Calculation" mode.