Decarbonising heat production
High-temperature heat pumps with semi-hermetic compressors are the future for residential and industrial applications. 
The heat pump market is experiencing continuous growth throughout the whole of Europe. This positive development was primarily influenced by developments in technology. The innovation enables heat pumps to cover an even wider temperature range than before and efficiently meets all requirements, from residential to industrial processes, even at very low outside temperatures. There is an increasing demand for high temperature heat pumps that use piston and screw compressors. The latter, which originated in the industrial sector, are gradually gaining a foothold in the residential segment, in the search for long-term solutions that combine environmental friendliness with lower energy bills.
This change is also being driven by the commitment of many governments to reduce CO2 emissions. More specifically, the need to accelerate the energy transition in the heating and cooling sector is putting heat pumps in the spotlight on an international scale. The most recent example is #REPowerEU, a plan announced by the European Union at the beginning of March  which includes, among its main courses of action, the need to double the rate of installation of heat pumps over the next 5 years.
Frascold Helps reduce emissions: semi-hermetic piston and screw compressors 
"At the outset, Frascold recognised the potential of this technology. For over 10 years, we have been a partner to a variety of heat pump manufacturers, providing the market with the most wide-ranging portfolio of ATEX semi-hermetic piston or screw compressors that are optimised for hydrocarbons. Industrial design, experience and an approach with consultancy at its core, make Frascold the optimum choice for any project. By virtue of their reliability and high performance, our compressors meet the increasingly challenging demands of the heat pump sector, from communal systems of approximately 10kW to the largest systems, such as process or district heating applications, which can reach several Megawatts of power" says Livio Calabrese, Sales Director of Frascold.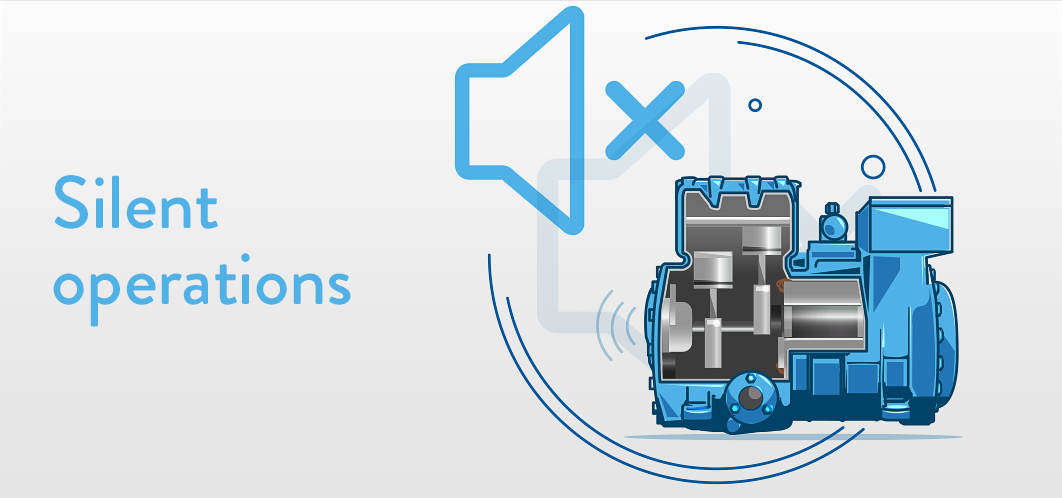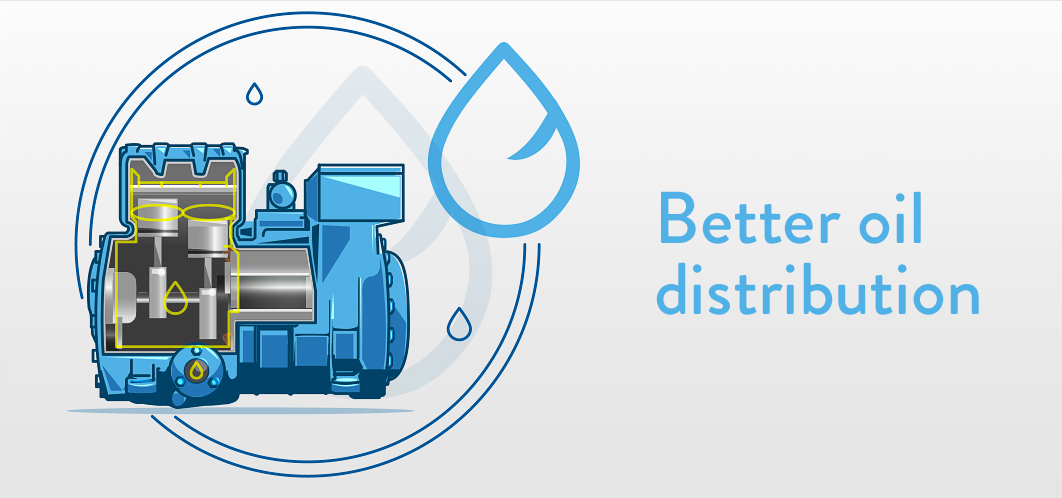 These highly customisable solutions offer a variety of benefits for use with heat pumps, which include: 
ATEX certification, providing end-users, OEMs and installers with peace of mind that their solution complies with the stringent 2014/34/EU Directive;
Reliability and system simplicity to ensure optimum lubrication under all operating conditions;
Noise-free operation due to a sturdy design, the result of a meticulous examination of industrial products;
Ability to process a very high pressure delta, a feature that is even more crucial in a long-term rationale.The demand for temperature is set to rise further, as has already been demonstrated by district heating systems requirements, where the solutions of choice are hydrocarbon heat pumps using ATEX semi-hermetic screw compressors.
By virtue of the wide array of benefits related to the use of semi-hermetic piston and screw compressors, it is clear that this technology, with its application to heat pumps, is destined to play a major role in decarbonising heat production in both industrial and residential sectors.