Standard reciprocating compressors SERIES
Semi-hermetic reciprocating compressors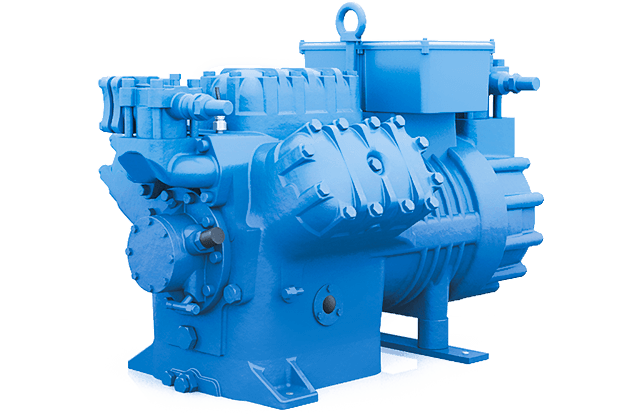 Frascold's standard reciprocating compressor series stands out for a high degree of versatility, whisper-quiet operation, and smaller dimensions to fit inside tight spaces.
These units provide excellent performance across all temperature fields.
RSH head capacity control
Highlights
Standard Reciprocating Series
Frascold's range of semi-hermetic standard reciprocating compressors is perfectly suited for use with natural and low GWP refrigerants, as well as traditional refrigerants. The models in this series can operate well with inverters and deliver value with an incredibly high level of energy efficiency and energy savings. Each and every unit that comes off our line has been tested and re-tested to guarantee our own high-quality standards have been met.
The D, Q, S, V, Z, and W models are also compatible with the revolutionary capacity control RSH head developed by Frascold. This advancement in compressor technology optimizes the cooling system's design to reduce overall energy efficiency, enhance safety, and ensure longer product runtimes.
Features
Advantages
Handles Both Low & Medium Temperatures
Frascold semi-hermetic standard reciprocating compressors are designed to operate across a wider range, allowing the use of a single model for both low and medium temperature applications.
Compact Design Saves Space
The compact design of Frascold semi-hermetic standard reciprocating compressors minimizes its footprint and reduces the space required to install the compressor. This allows the unit to be placed in even more locations, especially when space is at a premium.
Fewer Vibrations, Less Noise
The perfected mechanical balance within Frascold's standard reciprocating compressors minimizes the level of vibration and runs with extreme quietness.
Capacity Control RSH head
D, Q, S, V, Z, and W standard reciprocating compressors are suitable for use with our advanced RSH head designed by the gifted Frascold R&D engineers. Capacity modulation is provided through the exclusive RSH system. This revolutionary process blocks the suction of the heads and utilizes an inverter for maximum energy-efficient design and enhanced safety over long run times.
Advanced Protection for Vital Systems
These units are programmed with a state-of-the-art monitoring and protection system that can diagnose and optimize different functions of the compressor, as well as individual systems. This ensures absolute reliability of the cooling system while reducing overall management and maintenance costs of the system.
Do you need a customized solution?
We are always available to advise you on the best refrigeration solution for your business. Talk to our experts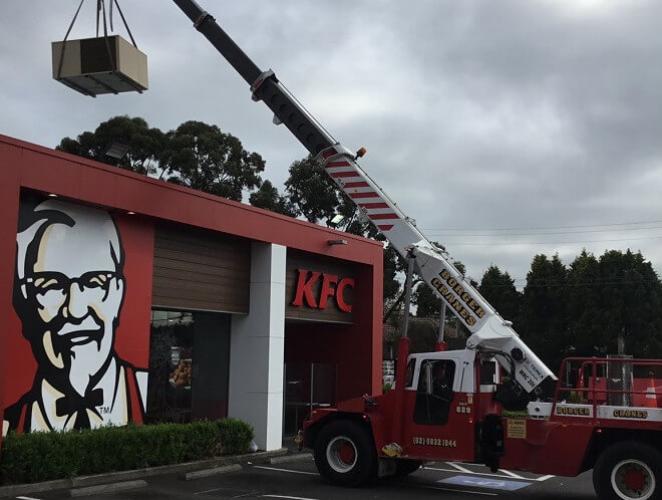 KFC chooses Frascold reciprocating compressors
We're excited to announce that everyone's favorite fried chicken brand, KFC (Yum! Brands), has chosen Frascold reciprocating compressors for the air conditioning system inside their Seven Hills, Australia restaurant. For the installation of the air conditioning system, KFC utilized two Frascold reciprocating compressors of 15 kW each. These units are being used with an eco-friendly refrigerant made from a mixture of hydrocarbons, of which propane (R290) is the main ingredient. It's advancements like this that show we have the tools we need now to lower our carbon footprint and make the world that much better for the next generation.
Are you an installer or a refrigeration technician?
Rely on our software to search for spare parts or find the ideal compressor for your application.