Frascold promotes heat pump innovation
A fresh brand identity and a new range of high-temperature compressors
Frascold renews its brand identity and showcases the new ATEX HT series of propane compressors for high-temperature heat pumps at Refrigera.
Frascold will exhibit at the upcoming edition of Refrigera (Hall 30 / Booth A2 B1), a unique exhibition staged on Italian soil that caters to the entire commercial and industrial refrigeration supply chain, including refrigerated transport. The event, scheduled from 7th to 9th November 2023, represents an opportunity for Frascold to showcase a global preview of its numerous innovations reflecting the evolution of its new strategic positioning: a fresh corporate identity and a revolutionary new series of HT compressors, perfect for engineering high-temperature pumps using sustainable refrigerants such as propane.
Frascold's brand identity and strategic positioning evolve
The new brand identity reflects Frascold's new mission, which places sustainable innovation at the heart of corporate expansion. An intangible asset symbolizing the values upheld by the entire Organization with a view to providing cutting-edge solutions to its clients in the heating and heat pump industry. "We have literally warmed up the brand by mixing, in a temperature measurement scale represented by the degree symbol, the blue and orange colours, testifying to our desire to establish ourselves as an authoritative partner also in the field of heating. In detail, the company's desire is to go beyond the technical-functional performance of products, in order to position itself as a reliable, flexible and innovative solution-oriented partner, with the desire to transform the way in which companies and end consumers face challenges not only in the world of cold, but also in that of heat." States Giuseppe Galli, CEO of Frascold, who adds: "We are recognised on the market for our ability to develop customised solutions, thanks to a high added value approach, which promotes proximity to the customer worldwide in the pre and post-sales phases, in the name of sharing know-how and synergistic collaborations. The Refrigera fair is a perfect opportunity to present, after months of planning and dedication, the journey undertaken by the company towards offering increasingly cutting-edge solutions for the world of heating and heat pumps. For this reason, we look forward to unveiling our new identity to the public, an expression of the innovative and sustainable vision that has always been at the heart of Frascold."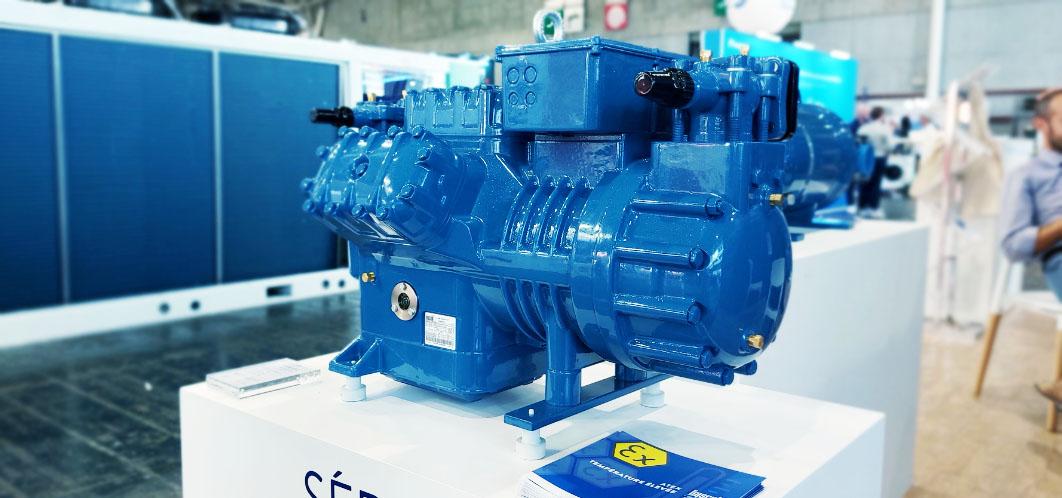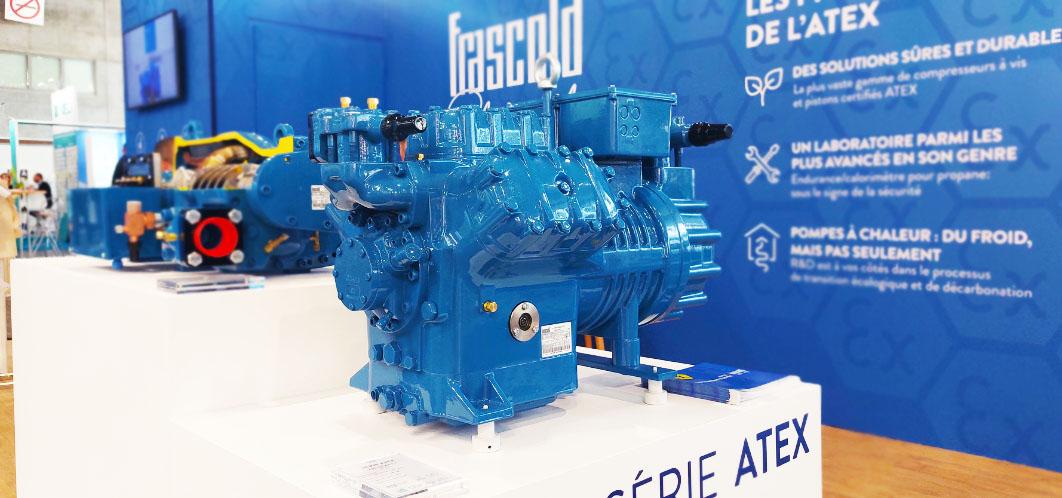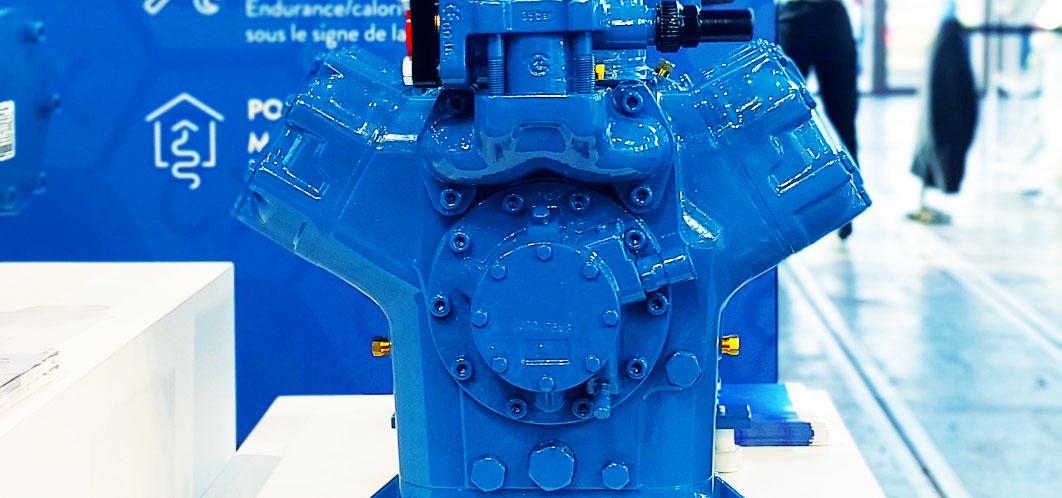 Heat pumps: a constantly growing industry
Frascold is thus responding to the comfort industry's ongoing request for gradual decarbonization and pursuit of the net zero goal by 2050, aiming to offset its emissions in accordance with the Green Deal and recent F-Gas updates. According to Eurostat data, energy for cooling and heating accounts for roughly 50% of total EU consumption, with more than 70% still generated by fossil fuels, making it critical to identify more eco-friendly solutions. Between 2020 and 2021, heat pump installations in Europe rose by 35%, while the global market is expected to grow from € 62.58 billion in 2023 to € 99.87 billion by 2028, at a CAGR of 9.80%. Heat pumps' potential for lowering heating and cooling consumption using renewable sources is a major factor in their overall success. Rather than producing heat through combustion, they use electricity in conjunction with a refrigeration cycle to extract heat from groundwater, outside air, or heat exchangers.
ATEX HT Series heat pumps raise the bar
Frascold's revolutionary ATEX HT piston compressors, designed for use in air-to-water heat pumps and presented in the R290 version, stand out for their ability to produce domestic hot water at up to 80° by means of gas compression as high as 40 bar. The new technology thus takes performance and efficiency standards to unprecedented levels, overcoming the limitations currently experienced in commercially available heat pumps, which can only heat domestic water up to 45° C with a gas compression of maximum 30 bar. An added benefit is the improved compressor design and thorough re-engineering of the internal components, designed to ensure optimum performance in a variety of climatic conditions, including outdoor temperatures as low as -25° C. The ease of installation and the possibility of retaining the pre-existing distribution system make high-temperature heat pumps certain to be identified as the best option for retrofitting equipment in non-efficient or historical buildings, without the need to employ a hybrid configuration combining a condensing boiler and heat pump.
Moreover, the HT series compressors are ATEX-certified and ready for use with the hydrocarbon R290 (propane). An innovation resulting from the expertise and experience of Frascold's technical department, able to solve all plant-engineering challenges, for example, high pressure, allowing the safe use of this natural gas with a low environmental impact (GWP equal to 3 and zero ODS) and exceptional thermodynamic properties.
Originally developed for heat pumps used in commercial and residential settings above 20 kW, the HT range, which comes in sizes S, V, Z, and W, has also proven ideal in Tertiary and industrial settings, including schools, gyms, and pellet drying plants, thanks to its high application flexibility.
The Q standard piston compressor, the FVR semi-hermetic screw compressor, and the CO2 series compressors represented by the S-SK3 and Z-TK models will round out the Frascold offering and be on display at the show.
"Frascold's commitment to contributing to an effective ecological transition is based on its solid foundations in the search for increasingly advanced solutions. The future development of the Company moves along this line and that is why we are, in fact, the first to offer this unprecedented technology for high-temperature heat pumps on the market, capable of combining high performance, greater efficiency, safety and a reduced environmental impact, " states Giuseppe Galli, who concludes: "The launch of the HT compressor series reflects our mindset aimed at creating 360° value, also witnessed by the new restyling of our brand identity, which positions the company as an all-round partner for temperature solutions not only for the refrigeration and air conditioning sectors, but also for the heating and heat pump sectors."