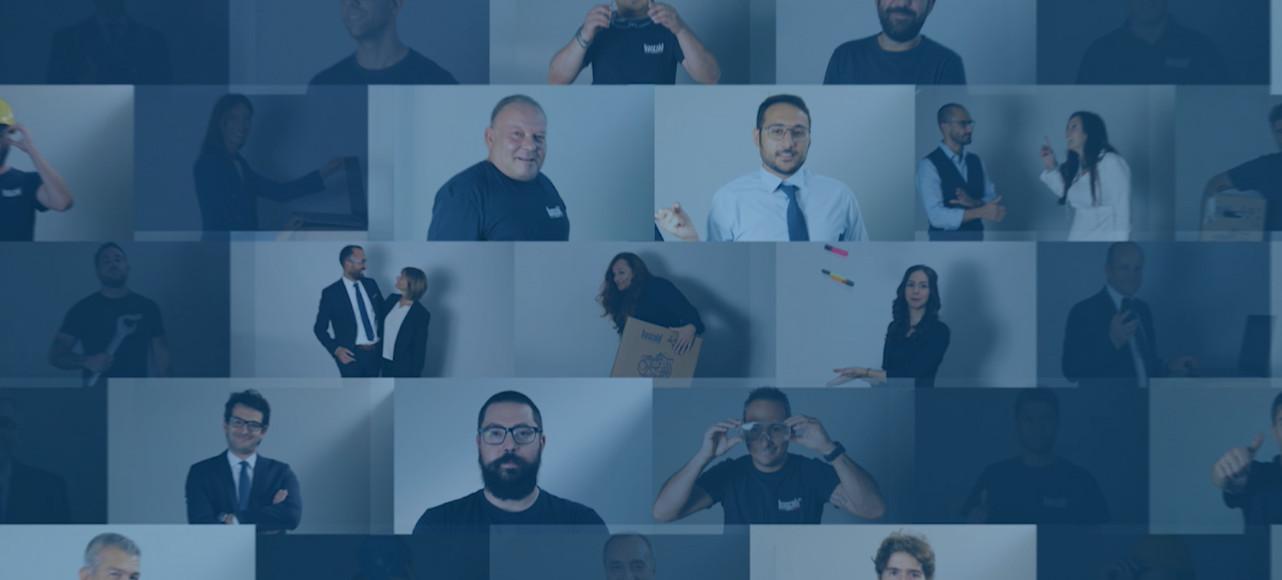 Working in Frascold
#FRASCOLDPEOPLE: AT THE HEART OF THE COMPANY
Talent, responsibility, courage, passion, and creativity: Frascold people have always been the real driver of the company's growth, both in Italy and around the world. Frascold is committed to creating a working environment that places human capital and people's expertise at the centre in order to cultivate this potential, to develop people's skills, and to increase each person's value in their uniqueness. An invisible asset, therefore, in which to invest constantly, in terms of training and personal and professional development, since our people are the lifeblood of the company's development as well as its business, in order to be ready with new ideas and solutions to manage and overcome the market challenges on a global scale.
UNIQUE FRASCOLD TALENT
Working in Frascold
Brave, tireless and collaborative
We speaker from the heart, always close to our customers. We are tireless like our compressors, we never stop.
Passionate expert
We are passionate people, experience is our strength. We love our blue planet as much as you do. That's why we make sustainable products and processes.
Flexible, loyal, proactive
We believe in quality, efficiency and service. For over 80 year we have been on the customer's side, we are loyal, flexible and full of initiative.
Curious, creative
We love our work the same way you love yours. That's why we invent something new every day. Innovation is our commitment.
Trustworthy, productive
We manufacture with precision reliability and we help you make things happen. We are among the world's most important players.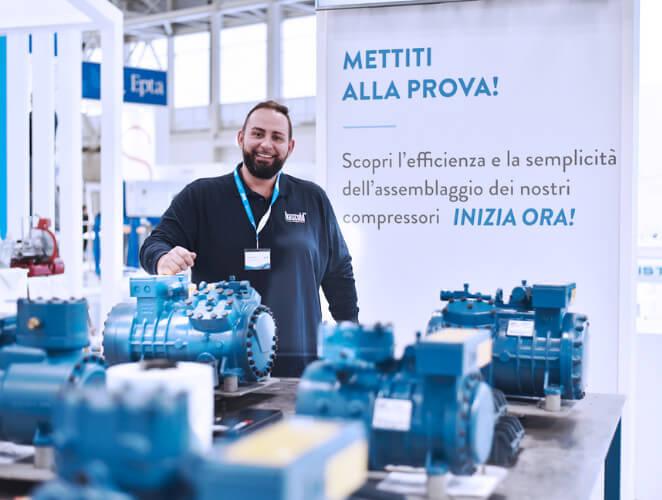 AN ITALIAN COMPANY WITH A GLOBAL OUTLOOK
Working at Frascold, an Italian company with international operations, means working in an inclusive, open, and collaborative environment. It means respecting the individual, his/her culture, and the local community in which they live. And it means helping to strengthen the bond between the company and the areas in which it operates. This approach, based on the firm belief that diversity is a resource, is an inexhaustible source of enrichment. Investing in the sense of belonging is, for Frascold, the main ingredient in creating a healthy culture, based on solid, shared principles, that sees the key to success in the well-being of its employees. This innovative, stimulating, and dynamic working environment - marked by continuous and transparent dialogue at every level, thanks to which each person feels motivated to grow professionally - contributes to maintaining excellent levels of efficiency and productivity.
WE DEVELOP TALENT
Frascold has an unshakeable belief that innovation can be a strategic lever to develop advanced, high performance solutions, with which to trace the roadmap for the HVACR sector in the future. Today, more than ever, at a time characterised by rapid changes that continuously demand new skills, Frascold is constantly investing in employee training with the aim of developing and enhancing skills so that, as a company, we can not only develop novel ideas and corporate processes, but also so that we know how to transform them into a real competitive advantage. This path begins with the search for young talent at leading Italian Universities, such as the University of Padua, by sponsoring individuals and offering scholarships and by later, on-the-job collaborative initiatives and internships directly in the company.