Global presence
OUR FOOTPRINT
"We are a company in continuous evolution"
Frascold's strengths include its innovative drive and constant investments both in the production departments of the Headquarters, to implement the degree of automation through the adoption of intelligent and sustainable 4.0 solutions, and in R&D for the conception of new solutions. Worth noting, for example, are the investments made in the smart factory concept in order to deliver superior quality and shorter lead times. These investments have provided for additional automated machining stations in various departments, including the lathe machining department, and lines organised along Industry 4.0 concepts. This facility's stand-out features also include the Testing Laboratory, opened in 2021, the Competence Center, and its Customer Service.
Global presence
4 branches, one mission
Characterized by a strong vocation for internationalization, Frascold operates all over the world, in collaboration with a consolidated network of distributors, as well as with direct technical-commercial offices in Asia and America.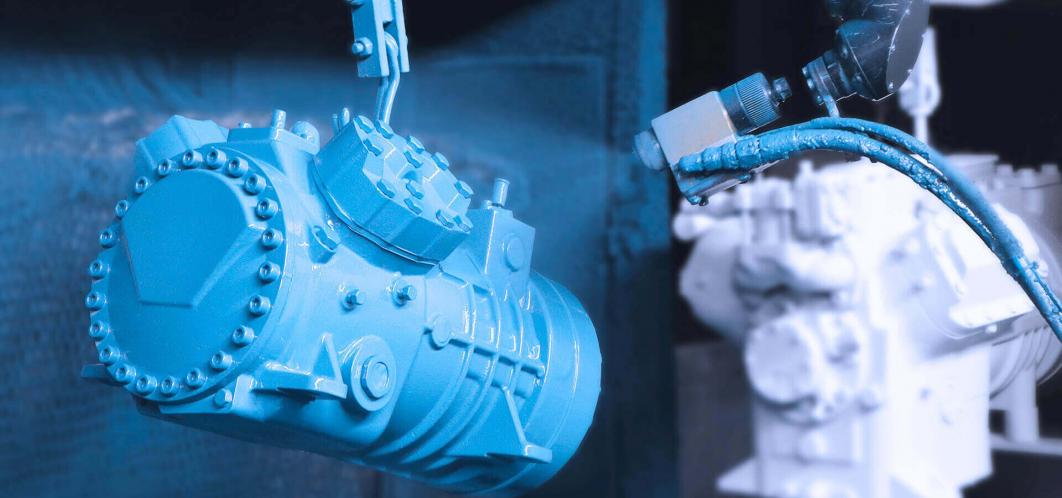 Established in 1936, Frascold now operates across the world, employing over 200 people 
The headquarters, based in the province of Milan, Italy, focuses on manufacturing semi-hermetic screw and reciprocating compressors, with synthetic and natural refrigerants, as well as condensing units.

text1
Customer Care and Service

text2
Production Plant and Assembly Lines