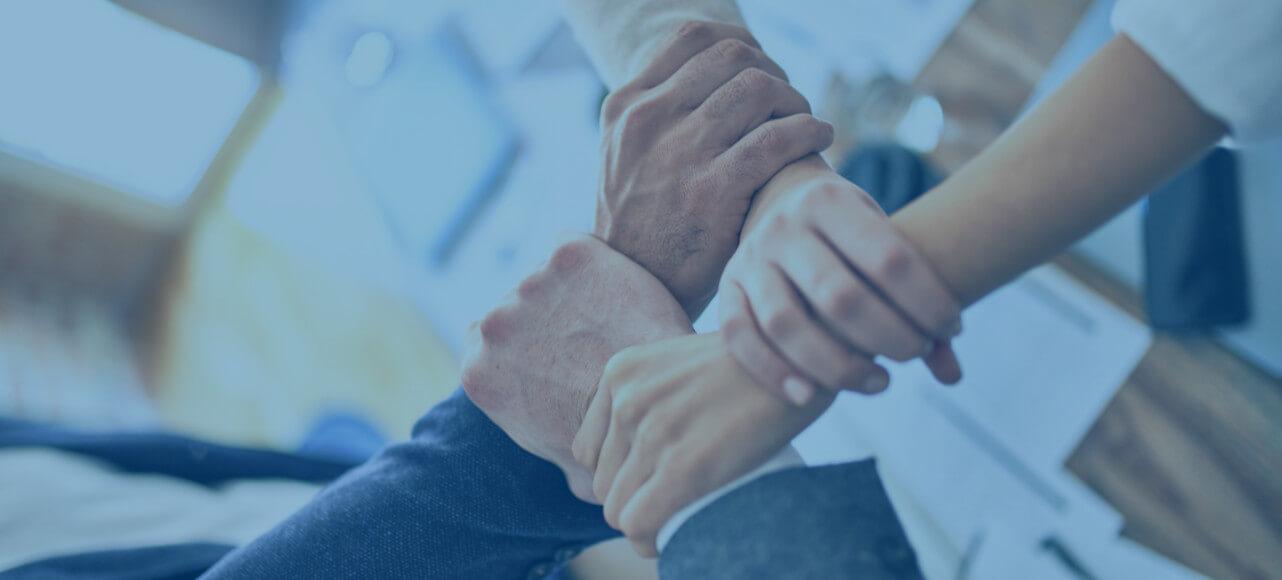 Behind every single goal, we are able to achieve is an entire team working together to transform challenges into opportunities. At Frascold, we are all about developing value-added solutions that provide lasting benefits for our clients.
Frascold developed a cutting-edge Competence Center to act as a center of excellence for the global Frascold brand. Staffed with subject matter experts, these highly-qualified professional technicians are always available to help our clients before, during, or after installation. By consolidating our experience under one roof, the Competence Center boasts unmatched expertise in our products, technologies, systems, and refrigerants, to meet the needs of even the most complex designs.
Our Competence Center team acts as a cohesive unit with the objective of offering high-level strategic advice and enhancing each design decision by offering up the best Frascold solution. A global support approach features continuous and customized support, through every phase of the project. From analysis of the specific needs to the design, sale, installation, and post-sales service, our team works to ensure absolute reliability and top performance from each and every Frascold compressor sold.
Expertise That Makes the Difference
The Secrets of Frascold Brand Excellence
Quality of raw materials, production flexibility, technologically-advanced processes, and strategic investments in innovation and testing are the "secret sauce" behind the excellence of Frascold compressors.
Manufacturing quality
Frascold maintains direct control over the entire value chain for flexibility and reducing time-to-market. Today's market demands manufacturers make faster products with higher quality levels than ever before. Compressor units must also be quick and simple to install and easy to maintain. That is why Frascold constantly invests in the company's vertical integration, which we accomplish by maintaining complete control over the design and development, manufacturing, and testing phases.
Excellence in processes
Smart choices in the way we organize the company enable us to validate our own products and processes. This provides complete freedom to tweak innovation and automation as we need to maintain the superior standards we're known for. Constantly seeking to reduce lead times, we strive for quality in every process we undertake.
Technology and automation
Frascold invests in innovation, technology, and automation at every stage of product development. Starting with the selection of the raw materials, supplies are carefully checked through analysis certificates, radiometric controls, and chemical analysis. We even blended our Fonderie Palmieri facility based on the application needs expressed by a client. Further, the mechanical processing at our advanced manufacturing facility in Milan strives for 4.0 processes and automated work centers. Just within the paint department alone are five, 7-axis anthropomorphic robots, each supplied with semi-finished products by a fully-automated warehouse.
Test and performance
100% of our compressors, from natural refrigerants (R290 and CO2) and those with low GWP synthetic refrigerants, are subjected to a trifecta of tests including electrical, mechanical, and seal tests. Frascold's advanced testing procedures ensure quality, safety, and performance all within the strict protocols of a dedicated laboratory environment.
Tools and training
Dedicated training
Frascold believes in the value of continuous training and supports webinars, online lessons, and courses at our Frascold training center. Clients and industry partners are invited to share the opportunity to examine leading theories, make use of our advanced laboratory equipment, and work with complete systems incorporating the latest innovations in the refrigeration and air conditioning sectors.
A wide range of options is available to industry professionals, who can brush up on their knowledge, learn about the international regulations, and keep up to date on market trends. We provide all of this in order to help our clients meet the challenges posed by continuous advancements in HVACR.
Staying Up-to-Date With Changes in the Industry
Product Know-How and Industry Expertise
Delighting our customers with a truly superior service offering is what it means to work with Frascold. We continually seek to improve performance by remaining competitive and highlighting our internal strengths. This process of continuous growth takes many forms—research and development of increasingly advanced, durable, reliable, and sustainable solutions, combining technological innovation and outstanding efficiency, and also providing a complete range of services. We want our clients to be completely at ease before, during, and especially after the sale with stellar service. We maintain a constant focus on the real needs of our clients, always looking to identify, anticipate, and read signs and trends coming from the myriad of industry drivers. With global sales and support activities, we're able to offer a worldwide perspective to help our clients develop solutions that work now and tomorrow.