Reciprocating ATEX SERIES- HC
Semi-hermetic reciprocating compressors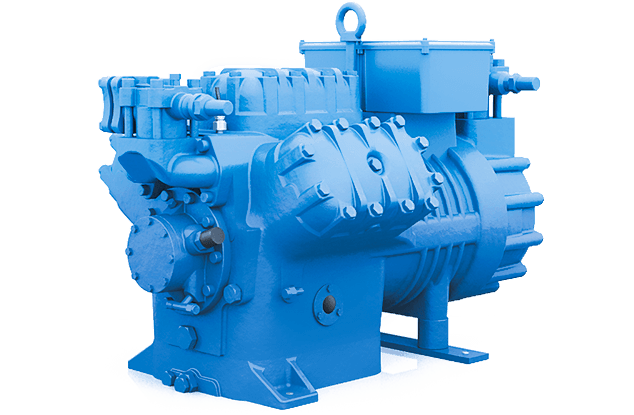 The ATEX certified reciprocating compressor series is suitable for use with hydrocarbons and stands out with its high reliability, quietness and smaller dimensions.
It guarantees high performance in all temperature fields.
RSH head capacity control
The wide range of ATEX certified reciprocating compressors is suitable for use with HC refrigerants and in areas classified as at risk of explosion (Zone 2). The models in this series are suitable for operating with inverters and stand out with their high efficiency and energy savings.
The high performances of all the models are lab-tested through meticulous testing, which guarantees a high-quality product.
The D, Q, S, V, Z and W models are compatible with the revolutionary capacity control RSH head developed by Frascold, which helps optimise the design of the cooling system in order to reduce energy consumption and to guarantee greater operating safety for long periods of time.
Recommended applications
Schools / Offices / Banks
Features
Advantages
Wide operating range
ATEX certified Frascold reciprocating compressors are designed to guarantee a wide operating range, allowing the use of one single model for low and medium temperature applications.
Compact design
The compact design of ATEX certified Frascold reciprocating compressors minimises the space required to install the compressor, thereby also guaranteeing wide flexibility of use.
Quietness
The perfect mechanical balance of ATEX certified Frascold reciprocating compressors guarantees very low vibrations and extreme quietness.
Capacity control RSH head
ATEX certified D, Q, S, V, Z and W reciprocating compressors are suitable for use with the revolutionary RSH head designed by Frascold. Capacity modulation is guaranteed through the exclusive RSH system by blocking the suction of the heads and using an inverter.
Advanced protection systems
An advanced protection, diagnostic and preventive maintenance system that uses Diagnose technology. The Diagnose protection system offers functional diagnosis and optimisation not just of the compressor, but also of individual systems. It is therefore an important tool for properly monitoring the reliability of the cooling system, which also helps reduce management and maintenance costs.
Simplified risk analysis
The wide range of ATEX certified Frascold reciprocating compressors allows a simplified risk analysis to be done, leading to a safe design in every project phase: construction, installation, and in the operating period. Compressors in the series are ATEX certified for use in category 3 (Zone 2 - areas classified as potentially explosive) and G (also for use in a potentially explosive area due to gas).
Do you need a customized solution?
We are always available to advise you on the best refrigeration solution for your business. Talk to our experts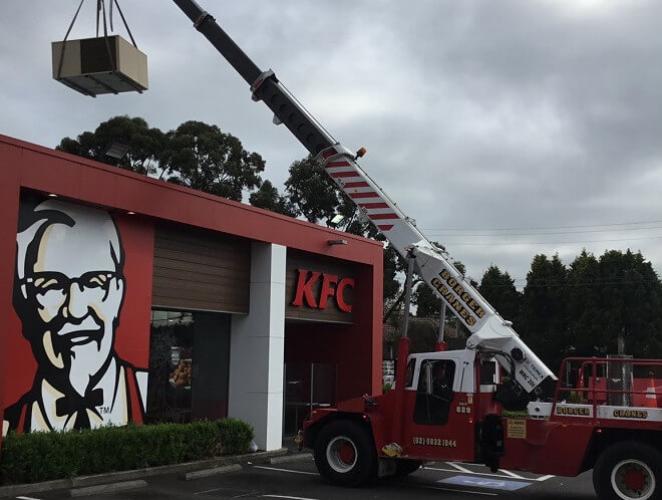 KFC chooses Frascold reciprocating compressors
KFC has chosen FRASCOLD reciprocating compressors for the air conditioning system of its dining room restaurant in Seven Hills (Australia). For the installation of the conditioning system, KFC used two FRASCOLD reciprocating compressors of 15 kw, and the refrigerant used is an eco-friendly choice: hydrocarbons mixture, mainly composed of propane (R290).
Are you an installer or a refrigeration technician?
Rely on our software to search for spare parts or find the ideal compressor for your application.